Julie Douglas
.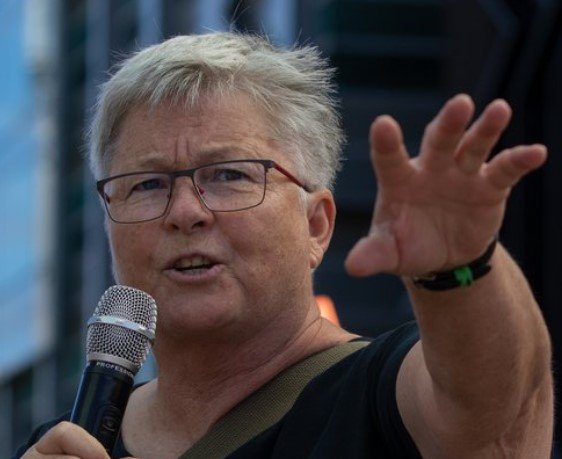 Kia ora koutou.
After seven months in the role of National President I have come to the realization that there are more things I want to achieve in the role which go beyond this year. The passing of our new rules this year was a significant moment in our history. But really that is only half the job done. Now we need to ensure that the vision for our union comes into being, and I want to be part of that – it is excitng and challenging. I believe I can work collaboratively with others especially Te Tumu Whakarae – Māori in bringing the intent to life.
The industrial work of the union continues, and this year our successes as a result of our positve relationships and strong stands on issues are testament to our ability to work as a team and be creative and responsive. But the looming election and the potential for a change of government will make the environment harder to get the wins. All the more reason for strong leadership of our union. The funding review announced by government will be significant next year and we argue that needs to be across the sector.
I believe the positive relationships I have developed with members, branch presidents, VCs, CEs and others will allow for ongoing constructive conversations whatever the political landscape. As a union we punch above our weight and are characterised by taking a principled problem-solving approach to issues. This makes us an effective advocate and voice for our sector. I want to continue this work for you. I have not yet visited all campuses but look forward to getting to all corners of our reach in the sector. I value meeting members and hearing your opinions, issues and concerns.
I am up for the work ahead in serving you, the members. I have received so much support from many of you this year which has made the job feel very worthwhile – thank you, and the support from all the staff of the union has enabled me to a better president. I know these positive relationships mean I can work effectively in the new environment we have created and be successful. I have a fundamental commitment to social justice for all, and the future of TEU as a co-governed union is exciting as we explore better ways of being and reflecting our union values.
I bring to the role: good listening and communication skills; I am a team player, I have a good understanding of the sector; a willingness to have the hard conversations; I am happy to yell and make a fool of myself on rallies; an ability to build positive relationships across all the sector stakeholders, and with the media.
I ask that you have confidence in me to continue in this role for 2024 and 2025. I am really happy to discuss any matters with you, just get in touch.
I roto i te kotahitanga | In solidarity
Julie